OVERVIEW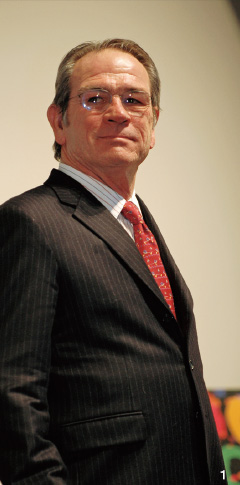 TIFF opened in Roppongi Hi l ls and closed in Bunkamura. Beginning this year, Tokyo Grand Prix, given to the most outstanding film in the Competition section, was renamed Tokyo Sakura Grand Prix in recognition of the symbolic role which cherry blossoms play in Japanese culture.
The f i lm fest ival opened wi th Riding Alone for Thousands of Miles and closed with RIKIDOZAN, both films a result of collaboration among multiple Asian nations. These and other films at TIFF reflected the increased exchange of people and ideas among these countries.
In addi t ion to a focus on the business side of filmmaking, market-related programs centered on TIFFCOM featured AKIHABARA ENTA-MATSURI held in the district of Akihabara, a global Mecca of animation and games.
TIFF seeks to act as a mirror of developments in the film industry and at the same time provides illumination of its own. This year's event showed that works that originate in Japan, particularly non-cinema entertainment content such as animation, comics, and games, have influenced an entire generation of filmmakers whose works have proved greatly popular and have in turn influenced movie people around the world.
The number of movie theaters in Shibuya was 21 in 2005. With the opening of more mini-theaters in the area, the number of theaters increased to 25 in 2006.